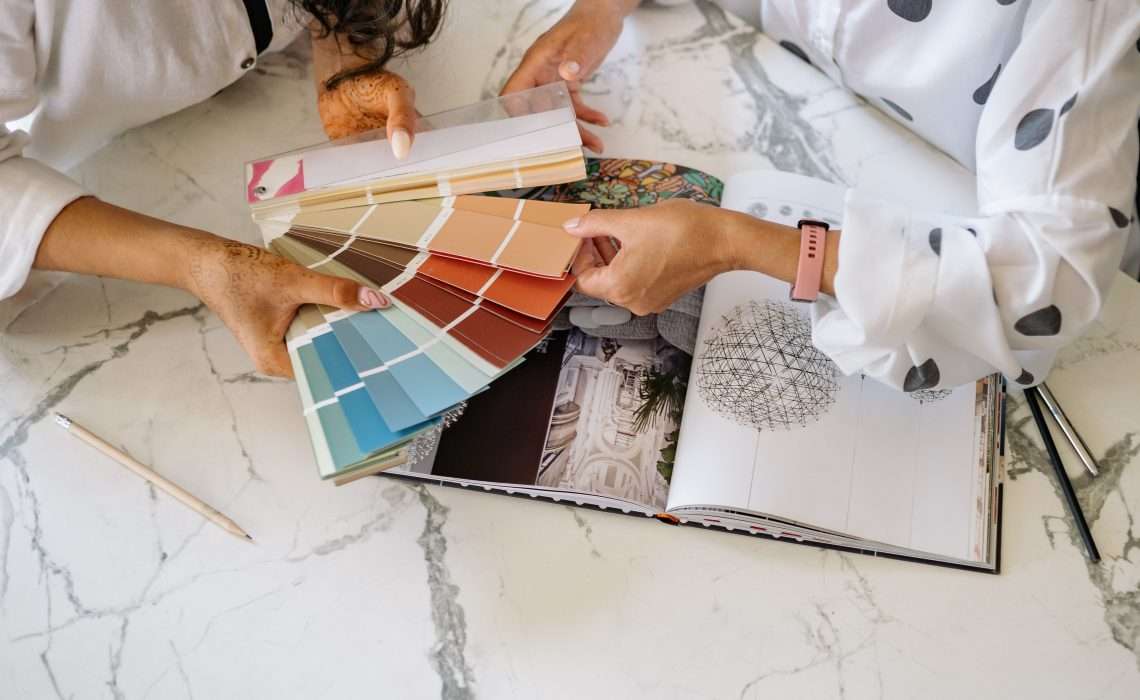 Are you looking for ways to spruce up a room in your house but not sure where to start? No problem! Letting your imagination run free with wall paint ideas can create an interesting and inspiring new look that will breathe life into any living space.
From bringing bold colours and statement designs into the mix to adding subtle accents and touches, there are countless methods of reinventing the look of a room using just some paint. Keep reading to learn all about creative wall painting techniques and how they can be used as part of an overall transformation.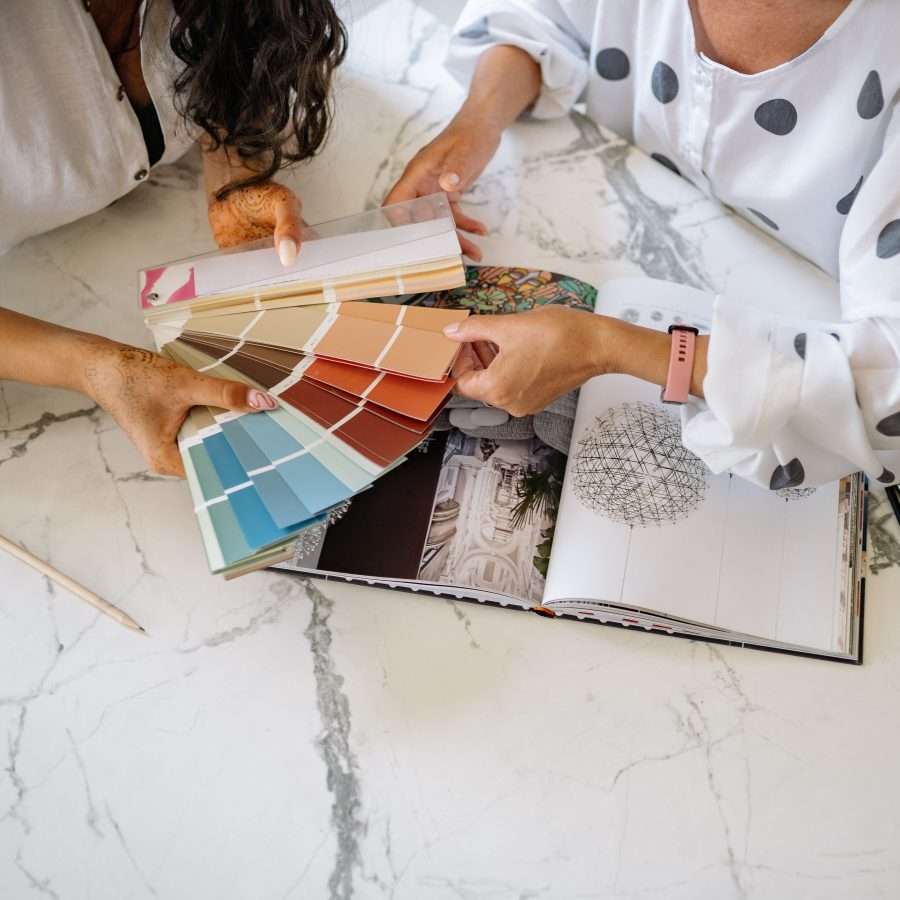 Bedroom Paint Ideas for a Calming Atmosphere
When it comes to creating a tranquil and serene atmosphere in the bedroom, choosing the right paint colours can make all the difference. Soft, natural colours create a feeling of comfort and cosiness, while brighter tones may be uplifting and invigorating. For example, shades of blue – from pale sky blue to deep navy hues – can be perfect for warming up an otherwise dark room or adding an airy feel to neutral walls.
Meanwhile, classic neutrals like white, cream and light grey are ideal for creating a light and airy space perfect for winding down at the end of the day. Whatever the specific look you're going for, incorporating different tonal levels in your choice of colours will help to bring balance to your bedroom's ambience.
Transform Your Hallway into Something Magical
There is no limit to the wonders you can create with a simple can of paint. Transforming your hallway into something magical is as easy as applying a fresh coat! Whether you are feeling daring and want to splash a brilliant colour all over the walls, or add subtle patterning with a stencil to create texture, painting is an accessible way to bring character and charm into your home. It's even possible to float the floor of your hallway in dreamy colours or unique gleaming finishes. If you're new to painting, there are plenty of helpful tips and tools at your local hardware store that will make sure your project comes out perfectly!
Create a Cosy Space with These Living Room Paint Ideas
Are you looking for ways to make your living room cosier and more inviting? A good place to start is with paint! With the right colour palette, you can create a space that feels comfortable and inviting. Cool shades of blues, greens, and purples promote feelings of relaxation while warm colours like yellows and oranges create an exciting atmosphere.
You can also use bold colours like red to accentuate a particular area of your living room– such as the wall behind your couch or chair. If you're especially creative, try painting geometric shapes on the walls in different colours or adding subtle stripes or plaid prints. With these simple paint ideas, you'll have an amazing new living room that is warm and inviting in no time.
White Wall Paint Ideas to Make Any Room Feel Spacious
White wall paint is an excellent way to make any room look and feel much more spacious than it actually is. Whether you're dealing with a tiny office in an otherwise crowded workspace or an extra bedroom that's just too tight for comfort, white walls can do wonders in expanding the visual size of your environment.
Not only does this trick of the eye give you a sense of breathing room, but white works as a backdrop to emphasize colourful furnishings and accessories. Bold colours stand out even more in contrast to the crispness of classic white paint; adding visual interest while breaking up the monotony of the painted landscape. With the right accents, a piece of everyday furniture can be transformed into something truly unique and eye-catching when placed against a beautiful coat of bright white paint on the wall behind it.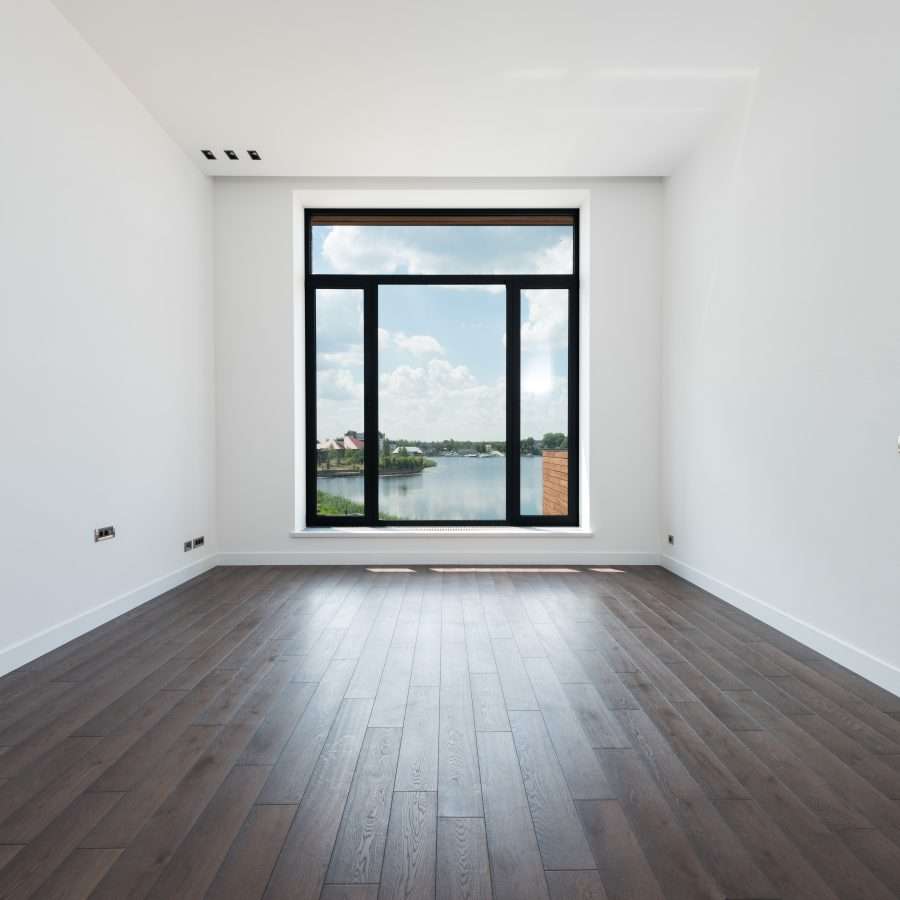 Kitchen Paint Ideas That Make Meal Prep More Fun
Kitchen paint ideas don't have to be limited to traditional pastels and shades of white – they can also serve as a key ingredient for making meal prepping enjoyable. Adding a coat of fun and vibrant hues can give you an extra burst of energy, turning cooking into an art form, rather than a chore.
Think warm oranges, cheerful yellows, or peaceful blues – the possibilities are endless! By selecting colours that enhance your emotional well-being, you'll be surprised how quickly you can whip up delicious meals in no time at all. So give your kitchen an inspiring makeover with some fresh new paint today and watch it become your favourite place to create culinary magic!
Get Crafty with These DIY Wall Painting Techniques
Brighten up your home decor with one of these easy DIY wall painting techniques! From creating beautiful ombre walls to adding a modern stencil pattern, painting your walls is an inexpensive way to reinvent the look and feel of any room. If you're feeling ambitious, why not try creating a wallpaper effect using different shades of one colour?
With the right prep and supplies, it's easier than you think. Or why not try something new with faux marble painting? Not only do these creative wall painting ideas add character and personality to your home, they can also be used to customize any space according to your style. With just some patience and a little bit of practice, you too can join in on the DIY fun!
Kids Bedroom Paint Ideas to Inspire Creativity
Making a bedroom for kids is an opportunity to explore the creativity of children. Paint can be an excellent source of inspiration when it comes to creating environments that either call out certain colours or use them to set a mood and atmosphere. For example, soothing pastels can turn a bedroom into a calming spot or bolder colours like purple, red or orange can make a space more vibrant.
The possibilities are endless and parents can easily find ideas that suit their kids' styles. Meanwhile, it's also possible for parents to use themes and mix together different shades and shapes of paint to come up with unique designs that will transform any young person's room into something truly special.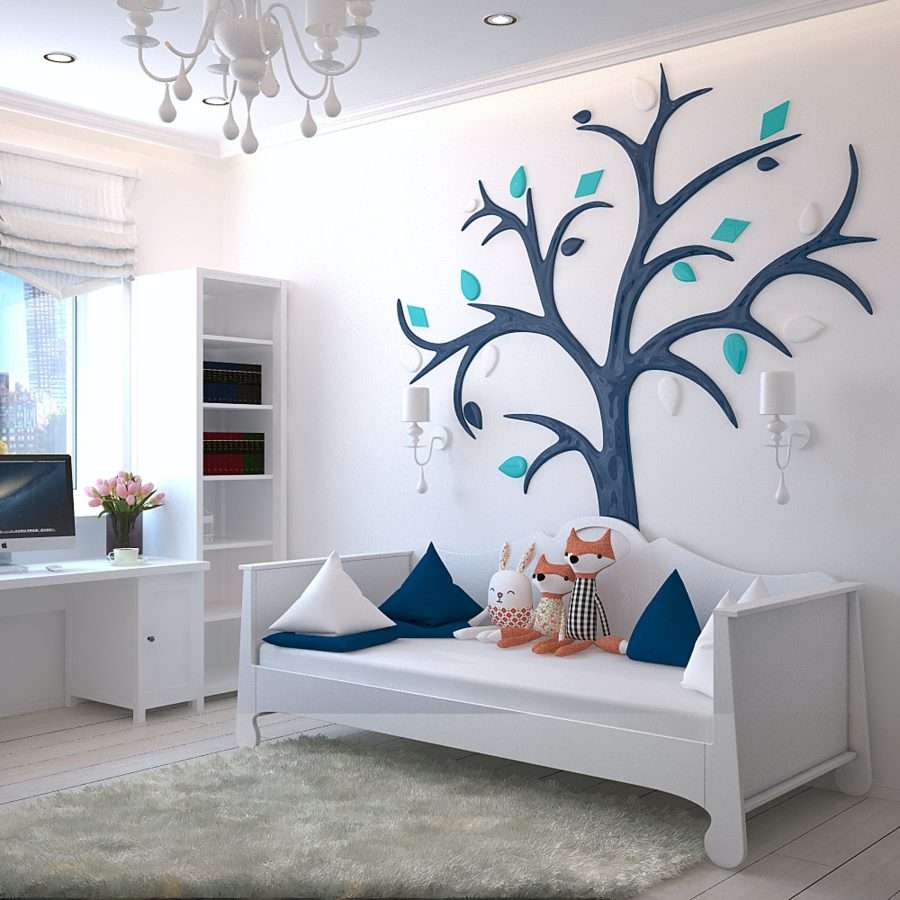 Bathroom Wall Paint Colours to Instantly Refresh any Space
If you're feeling the need to give your bathroom a budget-friendly facelift, look no further than a new wall paint colour. The possibilities in terms of colours are pretty much infinite, allowing you to create whatever kind of atmosphere or style you like by painting a bathroom. From light and airy pastels for a cheery and uplifting spa-like vibe to confident, bold shades for an energising statement; exploring bathroom wall paint colours can be really exciting. Consider experimenting with two-tone looks using an accent colour and adding some trimline detail for interest around windows or mirrors – these subtle changes can instantly refresh any space without breaking the bank.
Neutral Wall Colors to Suit Any Colour Scheme and Taste
If you're trying to choose a wall colour for your home that will go with any colour scheme and suit any taste, then a classic neutral shade is the best choice. Neutral wall colours such as white, ivory, beige, tans, greys and browns are great options because they are timeless and versatile. They can also make a room look bigger and brighter, creating an inviting atmosphere.
While neutral shades create a calming mood in the room, they don't have to be boring – adding some colourful furniture or accessories to the space will help bring out the personality of each individual. With neutral wall colours, it's easy to experiment with different colour palettes without the fear of making bold decorating mistakes.
Preparing Walls for Painting: Tips from the Pros
Painting walls is the easiest way to make big changes to any room, but it's important not to overlook one key detail: properly prepping the walls. Prep work is labour-intensive and time-consuming, but it's essential for achieving an even coat of paint that won't easily chip or peel.
Fortunately, pros are well-equipped with tips and tricks for ensuring walls are ready for a new coat of paint. First of all, removing wallpaper is an important step. If wallpaper isn't removed, it will cause the paint to bubble or peel over time.
Additionally, sanding down your walls can help smooth out bumps on otherwise uneven surfaces and give you an even texture when applying your coat of paint. Choose a paint colour and finish that can make a room pop by complimenting tiles or existing decorations.
Finally, a water-based acrylic primer can deliver reliable base coverage so that your finished product looks perfect each and every time! Ultimately, following these steps from the pros will create stunning results once you put brush to the wall!
Dining Room Wall Painting Ideas For a Stunning Look
Want to transform your dining room? Consider painting the walls for an instant injection of color, pattern, and style. Whether you prefer bold and bright, pastel and peaceful, or moody shades of darker paints, there's an ideal wall painting for you. Get creative with paint effects like ombre gradation or lined geometric patterns to express your inner artist.
If you're looking to add even more drama, try paints that glimmer in certain lights or feature unique textures. Even if you're short on time, taking the time to choose the perfect hue can bring a new lease of life to the entire dining room – it really is one of the most cost-effective ways of making a statement.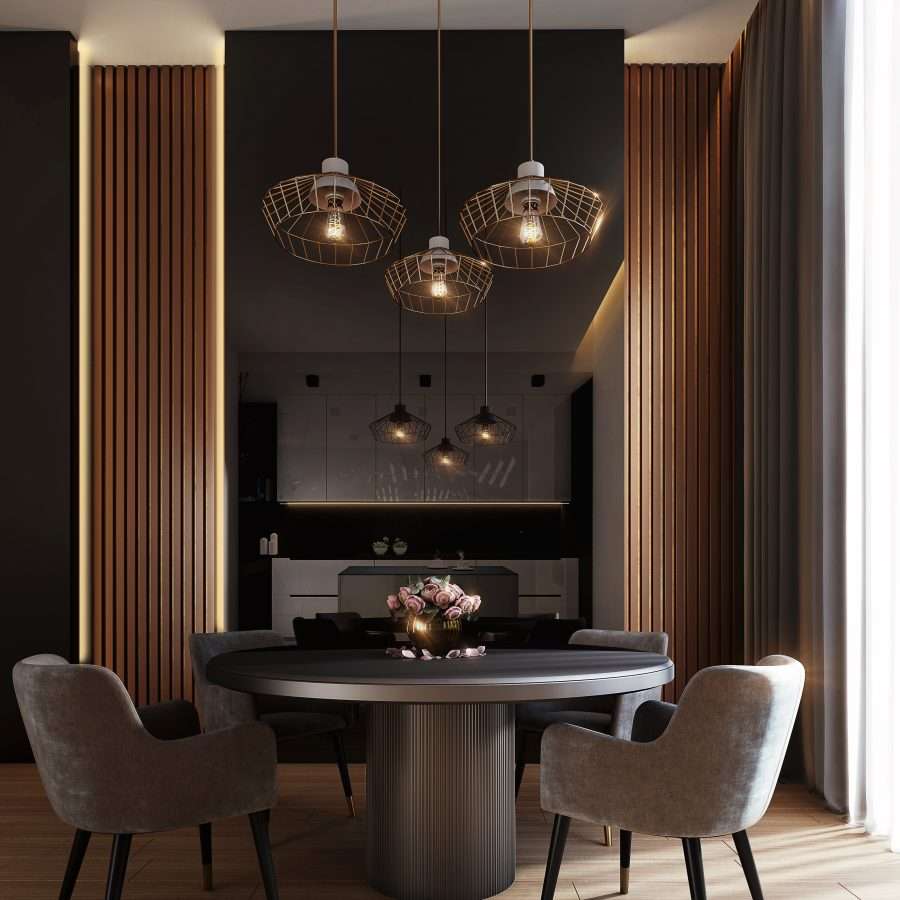 Create an Inviting Vibe With These Artistic Wall Designs
Decorating your home can be a fun, creative process that infuses personality and style into your space. While artwork and other wall decorations are essential elements in any interior design plan, they don't have to be limited to framed paintings or typical prints. For a truly unique look, consider graphical wall designs featuring abstract geometry, vibrant colours, nature-inspired motifs, and more! Adding these artful embellishments allows you to both personalise your home and create an inviting atmosphere for guests. With the right pieces chosen for each room, you can craft a home that is sure to turn heads and make lasting memories.
Outdoor Wall Paint Colours To Brighten Up Your Home's Exterior
Choosing the right colour for your home's exterior can be a challenge, but you want to make sure it reflects both your individual style as well as the latest trends. Fortunately, outdoor wall paint colours can help brighten up any home in no time! From vivid blues and greens that evoke peacefulness and relaxation, to bold yellows and oranges that bring cheer into any neighbourhood, there's an array of different hues to enhance your house's curb appeal. Whether you're hoping to give your property a quick facelift or are thinking of a full overhaul in the near future, exploring different outdoor wall paint colours is always a great way to start.
Painting FAQs
How Many Coats of Paint Should You Use For Walls?
When it comes to applying paint to walls, the amount of coats you need depends on the type of paint you choose and why you are painting them in the first place. If it is a new wall or if you are changing the colour significantly, then two coats of most types of paint will do a good job. If it's just a regular touch-up then one coat may be enough.
If you are looking for something with better coverage, such as a matte finish or high gloss, then additional layers may be necessary. High-traffic areas might require three coats to ensure greater resistance and protection from wear and tear. It's also worth making sure your chosen type of paint is up to scratch and of high quality before applying multiple layers. Ultimately, how many coats provide the best result depends on your particular situation.
How Can I Make White Walls More Interesting?
White walls can seem boring, but there are several ways to make them more interesting without painting over them. Consider adding texture with wall panels, which come in a variety of materials and styles; hang wall art to add pops of colour or create a collage along an entire wall; and hang unique curtains or light fixtures.
Mirrors can also be hung to not only reflect light but also add dimension and interest to white walls. For more creative options, construct a feature wall by painting one section of the wall a contrasting colour or incorporating other elements such as tiles and wallpaper accents. With some thought, imagination, and encouragement white walls are far from boring!
Conclusion
It all comes together with the perfect shade of paint. Whether you're looking for something subtle and subdued or vibrant and striking, there is an expertly curated wall paint colour that will match your vision. Achieving a cool, modern look or a classic terracotta elegance is possible when you opt for one of these amazing wall paint ideas.
You may spend some time finding the perfect combination of colours, textures and materials to accomplish the desired aesthetics, but once you do, your space will be uniquely yours – and that's what makes it special. So go ahead and let your imagination run wild – transform any room into a place that reflects who you are!