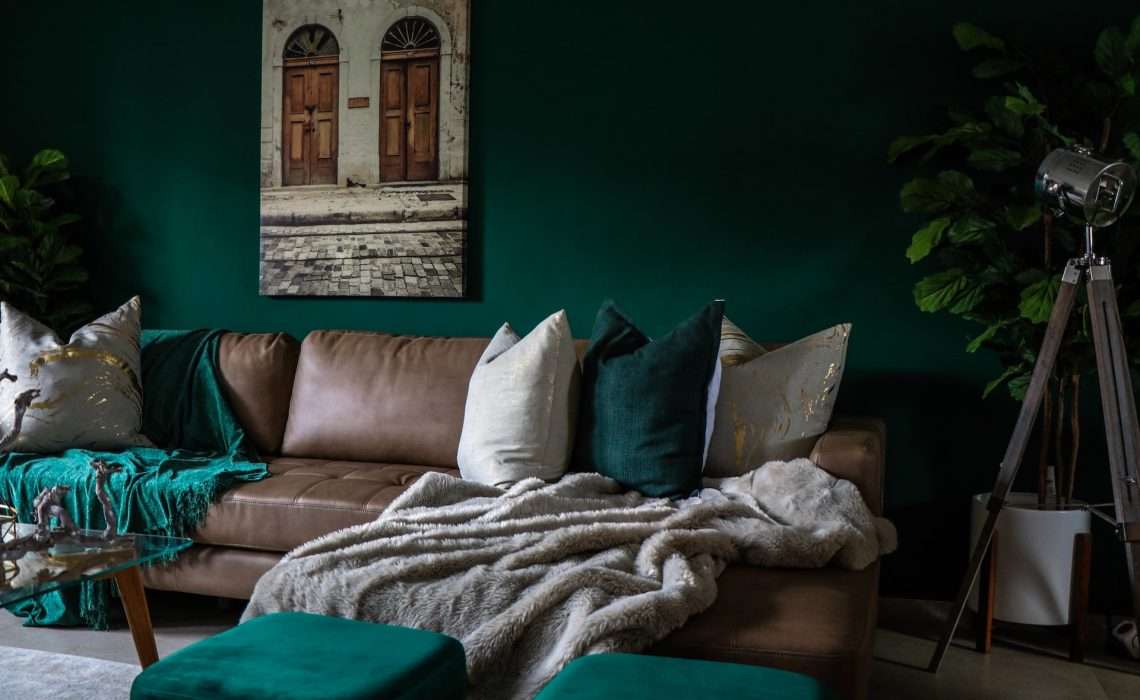 Dark, bold and moody – this is the look that has been dominating interior trends for the past few years. There's something inherently luxurious and inviting about these deep-hued walls, plush velvets and statement-making pieces of furniture that have drawn many homeowners in.
In 2023 we will witness an even further evolution of this trend; more dramatic lighting fixtures, unexpected accents of colour among darker palettes and cosy materials juxtaposed with modern finishes. Keep reading to learn all you need to know about dark & moody interiors so you can make sure your home is up-to-date on design.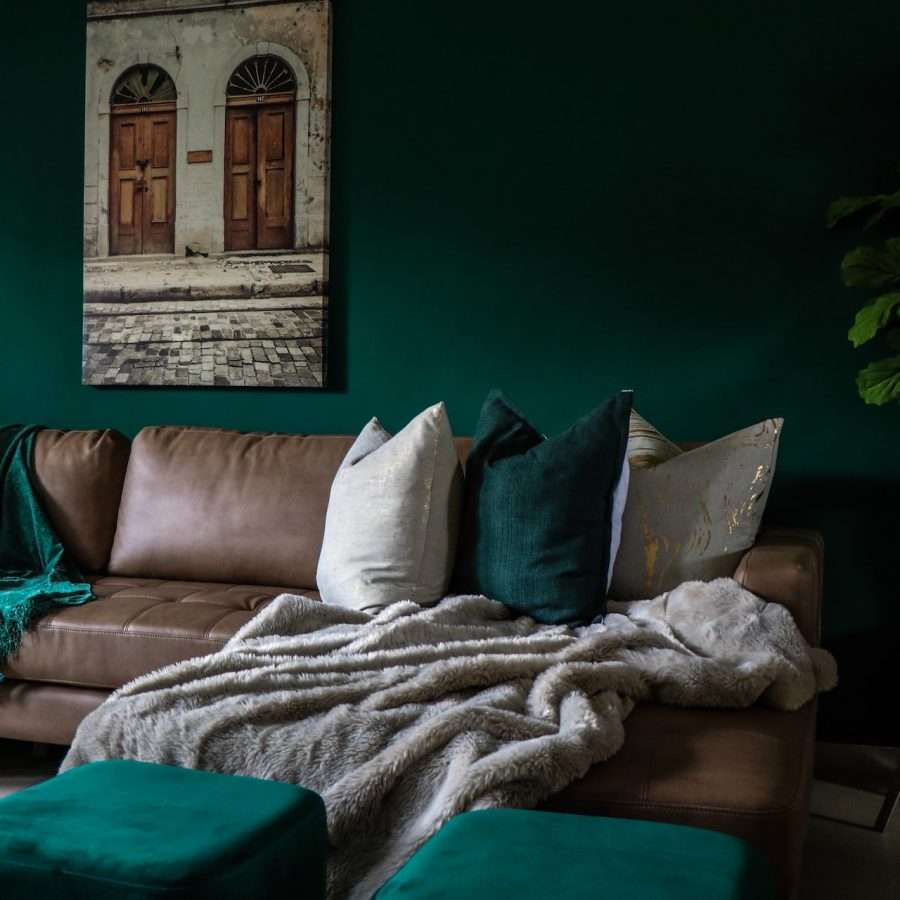 The Rise of Dark Academia Interiors
Over the past year, we have seen a dramatic rise in people turning to dark academia as a mysterious interior style trend. Characterised by heavy bookshelves, dark colours, and warm lighting, this moody aesthetic is perfect for creating a relaxed atmosphere. Whether it's an office space or a cosy reading nook, dark academia provides the ideal backdrop for introspection and creativity.
It brings nostalgic elements of college libraries and Victorian-era drawing rooms into modern homes, pairing well with vintage furniture pieces and unique wall decor.
Dark Colour Schemes
Interior designing has come a long way over the years, and today one of the most popular approaches involves incorporating dark colour schemes. A wall painted in a deep red or rich navy blue, for example, can make a room appear opulent while creating contrast against lighter touches like wall art or side tables.
Using dark wall paint to anchor a room is especially effective in smaller spaces, as it will draw the eye away from the size of the area and instead take the focus off of any size constraints. The overall effect is modern and timeless, and since accents can be added later on it prevents overeager designers from cluttering up an already small space. Incorporating dark wall paint into interior design can have unique effects when done properly and can be used to great advantage for both larger and smaller living areas.
Moody Palettes
Interior design offers an array of creative options for creating moods and atmospheres in a space. Selecting the right colours is key to setting the desired tone. Moody palettes, with their subtle shifts between tones, are becoming a popular tool in interior designing to crafting depth and power within a room.
Various hues can be combined to create a captivating experience – from luscious olives and sage greens that offer calming vibes to deeper blues and plums that generate feelings of sophistication and maturity. Incorporating moody palettes can be the defining factor that transforms any room into something extraordinary.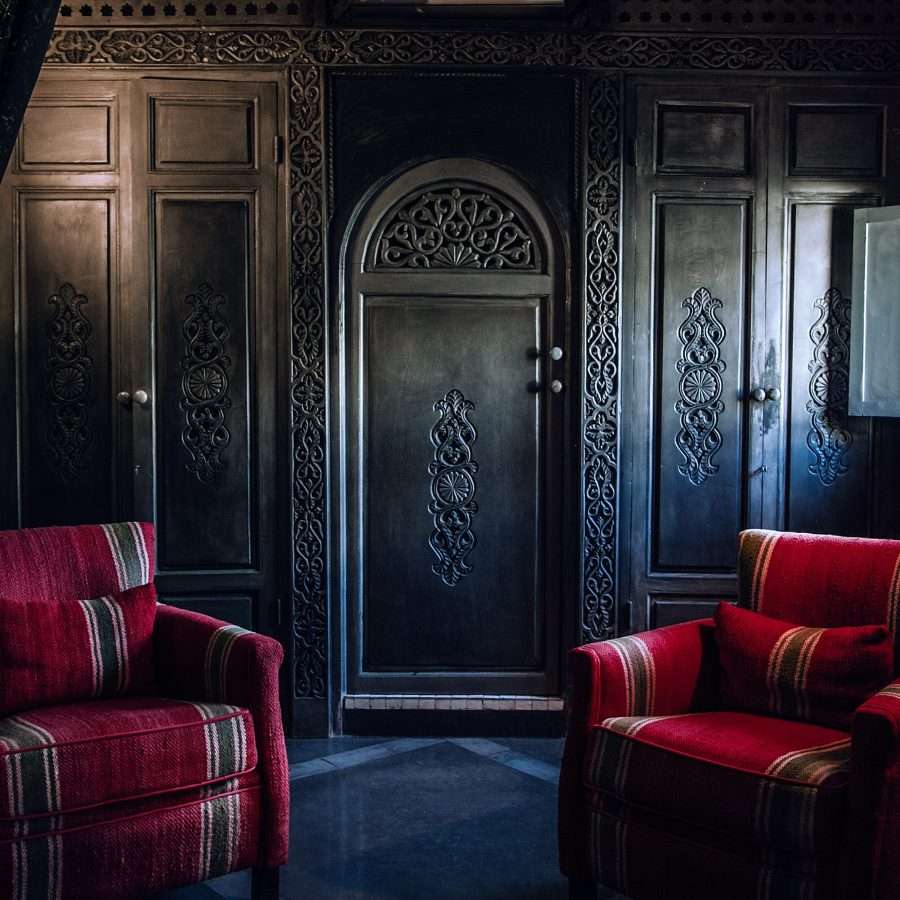 Textures
Textures in interior design can be used to bring an element of interest and comfort into an otherwise dull space. One way to incorporate texture into a room is by introducing various patterns of fabrics such as damask, jacquard and flocked velvet.
Another approach is adding texture through natural elements like stone, wood, or metallic accents. Knotted or handwoven carpets can also be used to add texture and a sense of luxury. Combining different textures within one room creates a unique dimension to the overall look of the space, which will leave it feeling inviting and interesting for everyone who visits.
Dark themed interior design is becoming more popular as an opportunity to bring unique and stylish energy into any space. Incorporating various textures throughout the room is a great way to further this effect while allowing each element to truly stand out.
Through textiles, fabrics, furniture and artwork, you can add greater depth and complexity to your dark-themed space. Utilizing rustic leathers, natural woods, and soft fabrics can introduce warmth and comfort while utilizing reflective materials such as metals or glass will create brightness when light hits them.
You can also layer different elements such as combining woven rugs with velvet curtains or kilim pillows with mohair throws for added contrast and interest. By playing with different textures, you'll be able to create a visually striking environment that's full of charm and mystery.
Unique Furnishings
Unique and custom furniture pieces are becoming increasingly popular as people are looking for an interior design aesthetic that reflects their personal style. Most items found in a mass-market store are simply copies of one another, but unique furnishings offer an opportunity to express originality and creativity.
Furniture pieces can be tailor-made with unique sizes, shapes, materials, and finishes to suit individual residential or commercial spaces. If you're looking to add a one-of-a-kind feel to your home or business, investing in unique pieces is the perfect way to go. Not only will they help create the atmosphere you desire but they will also become lasting, timeless treasures in any abode.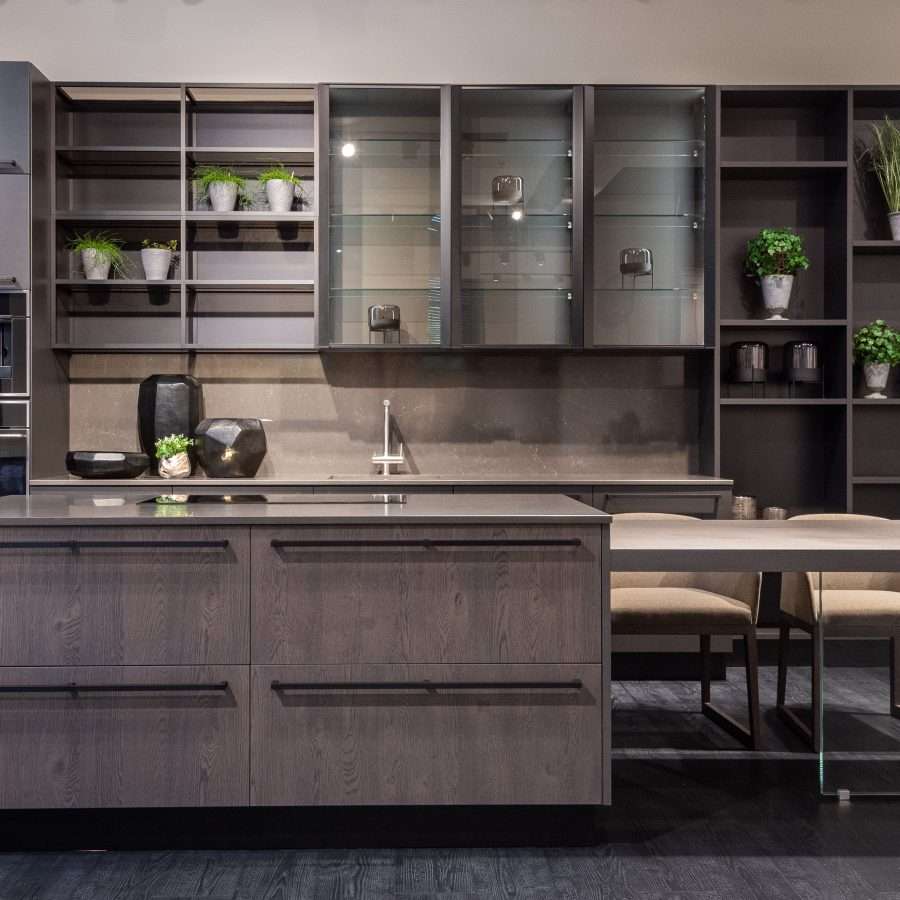 Dark interior design is an exciting way to set the mood of any room. Using unique furnishings in these types of designs can take the aesthetic to the next level. A sleek dark wood sofa could provide an exclusive look, while a light grey velvet armchair can provide some contrast and draw focus to the bright colours in your accent pieces.
Rich leather ottomans make a bold statement, while glass furniture adds a touch of modern edge. Adding painted walls and flooring allows you to fully transform your space with just a few changes, creating something entirely new that still works within an interior's design. The possibilities for unique furnishings in this type of design are endless, so don't be afraid to experiment and create something truly spectacular!
Lighting
Lighting is an integral part of any home, setting the tone and atmosphere for any living space. It can bring about a feeling of cosiness or sophistication, depending on the lighting choice. Many new homeowners are now putting a lot of thought into their lighting choices in order to create their desired atmosphere.
From floor lamps to chandeliers, modern to vintage and beyond – there is now a plethora of diverse lighting options available to find the perfect fit. With technology ever-evolving, many are turning towards energy-efficient options such as LED lights which not only offer bright illumination but do so while being more cost-effective compared to traditional bulbs. Whatever the desired effect may be, it is evident that lighting is an important design element when it comes to making any house feel like a home.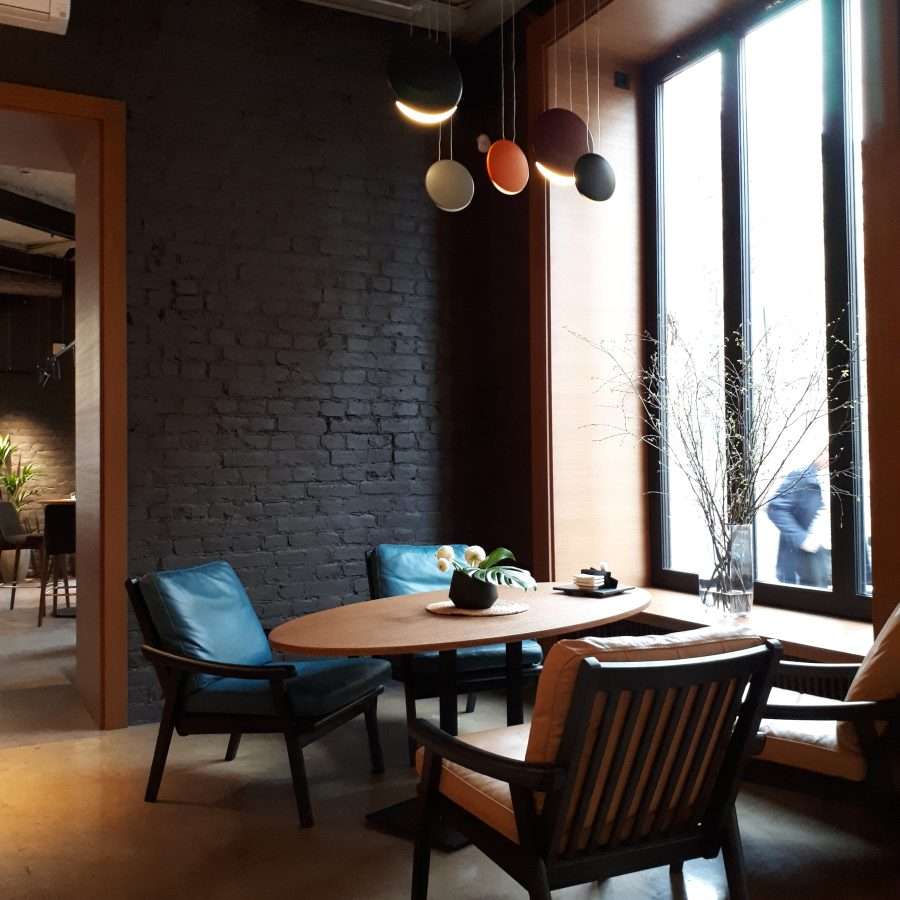 Artwork
Artists have the power to express something deep within their souls and it can inspire others to feel the inclination to move forward with whatever issues there might be surrounding their lives. Artwork can be used to create a dramatic and mysterious look in any interior design space, and in darker spaces can provide that texture, colour or contrast that prevents the interior from looking dingy.
The artwork's dark hues and intricate details provide an entrancing effect that can draw attention to the entire space and make it look individualized and unique. When used correctly, this type of artwork can create a sense of sophistication designed to impress anyone who walks through.
Materials
Dark-themed interior design projects often require materials that can withstand high levels of contrast – from deep, intense colours on furniture and accessories to soothing, low-tone hues on the walls. One of the most popular choices for creating these dramatic interiors is a natural stone such as marble, dark granite, and quartzite.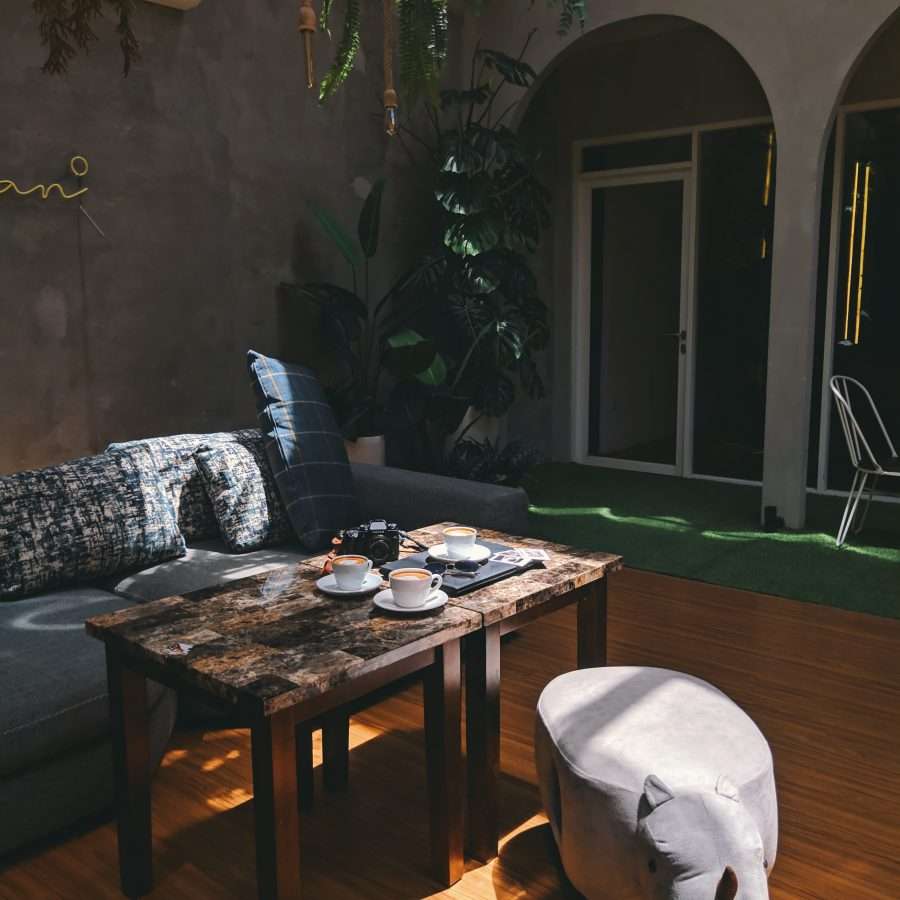 These materials have a unique texture and ability to reflect light that adds an extra layer of intrigue to the space. When dark wood flooring, area rugs and carefully chosen accent pieces come together, rooms really do come alive. For a truly alluring ambience, consider fabrics like velvet and velour which add a touch of luxury while balancing out the overall look. With strategy and attention to detail, you'll be sure to create an inspired living space that exudes sophistication and has everyone wanting more.
Geometric Designs
When it comes to adding some drama and mystery, geometric designs can be used to create an eye-catching and mesmerising effect. Dark academia interior design often utilises geometrical shapes that draw attention to the intricate details of a room's furnishings, walls, and floors.
These designs are often seen on curtains, bedding, and furniture to add an extra touch of glamour to the room. For example, a black-and-white chevron rug can be used to draw attention to the area beneath it while adding some depth and texture to your chosen palette. Geometric patterns also work well with natural materials such as wood or stone, making them perfect for bringing out the darker tones in your chosen colour scheme.
Natural Elements
Natural elements in dark and moody interiors can be a captivating way to add texture, warmth and interest to a room. For example, black marble countertops and pine floors create a dynamic backdrop for moody furniture and accessories made from natural materials like wool, reed, silk and luxurious velvets.
Teamed with dim lighting, you can achieve an alluring atmosphere that creates the perfect retreat. To avoid a deathly gloomy feel, incorporate splashes of colour with bold artwork or blush pink cushions on sofas. By correctly interweaving dark colours, natural elements and accent highlights you will be able to transform your home into an ethereal oasis that appeals to both your aesthetic senses as well as your love of the natural world.
Statement Pieces
Dark and moody-themed interior design is definitely a statement-making combination, sure to turn heads. When incorporating statement pieces into this palette, it's wise to choose items with eye-catching designs – like unexpected shapes, bold colours or using metro tiles. Think out of the box when it comes to furniture, lights, and textiles – they should be as intriguing as an art piece yet also be able to fill their respective functions.
The beauty of statement pieces in dark and moody interior design lies in their power to create contrast against the darker hues. On the same note, unique textures can amplify the overall atmosphere without disrupting its sombre aesthetic. The key is to bring out each piece's true essence by making them part of a unified concept that complements one another harmoniously.
Monochromatic Shades
With a monochromatic colour scheme, dark and moody interior design is a great way to add depth and drama to any space. Rather than relying on a variety of colours, different shades of black, grey, and other dark hues can be used to make a statement. To avoid overwhelming the onlooker with too much darkness, lighter accent pieces can be added in for balance – think charcoal instead of jet-black furniture or light greys as accents throughout.
The intense contrast between the darks and lights creates an interesting focal point that'll have you looking twice. With this approach, you'll find that almost any living space can become much more captivating – even when all you see are monochromatic shades.
Layering Patterns
Layering patterns in dark and moody-themed interior design is a great way to bring a touch of drama and playfulness to an otherwise austere room. The layering of different textures, prints and colours can create intriguing, unforeseen combinations that can turn a plain room into something utterly captivating. When executing this style of interior design, it's important to start with an underlying neutral colour palette that will establish the mood for the room.
You can then introduce various tones in your fabrics and artwork, such as charcoal or navy blues, using a brick-effect wallpaper or deep maroons or burgundies and layer these colours with other pieces of furniture and décor from lighter shades to break up the darkness. The possibilities are truly endless!
Bold Colours
Dark and moody interiors can be a way to express your more daring side, by incorporating bold colours. Deep blues, purples and greens are popular choices for accenting darker hues, adding vibrancy to an otherwise gloomy space. An open floor plan with dim lighting plays off the darker colour scheme, while patterned wallpaper or textured wall décor creates a sense of intrigue. Bold contrasts in furniture placement provide definition and purpose to the room, allowing the inhabitants to benefit from expressing themselves via colour combinations representing their personal style..
Conclusion
To sum up, interior design is constantly evolving and the beginning of 2023 promises to be an exciting year with new, dark and moody trends. This year focuses on creating a calming atmosphere in your home with colours, textures and materials that wrap around you with warmth and serenity – making your home feel like a hug! Wood beams, natural stone accents, warm colours, deep hues and sleek, modern furniture are all expected to appear in the designs for this coming year.
If you're looking for something special and unique to add some extra darkness and elegance to your space then now is the time. With so many stylish options available it's easy to create original dark interiors that will stand out from the crowd. So get creative in 2023 with bold colours, luxurious materials and rich textures which will give your home a signature look that is light years ahead.