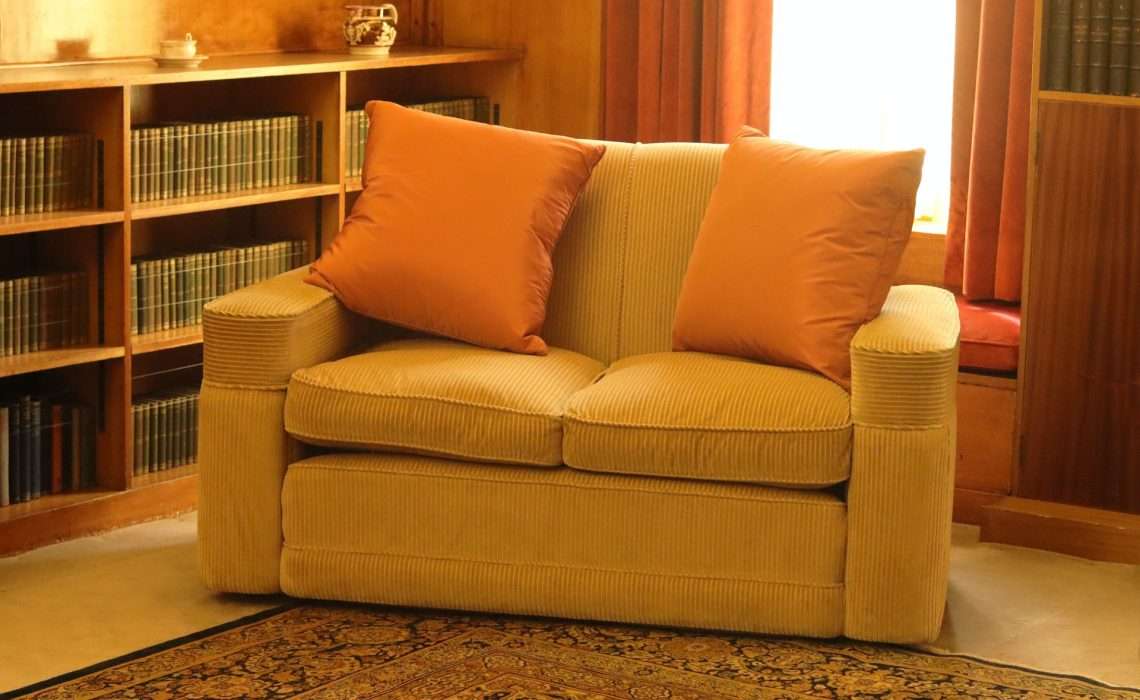 Choosing the best sofa for your home is as much an art as a science. With so many shapes and styles, you need to consider the piece's size, comfort, colour combination and overall design to find one that fits perfectly into your space. In this blog post, we'll explore five popular sofa styles so you can pick out the perfect sofa for your home.
Introduction to Different Sofa Styles
Decorating a living room can be an enjoyable task, and one of the most important elements of the space is the sofa. You can choose from many styles to create the perfect atmosphere for your family and guests. From mid-century modern for that lively, vintage feel to contemporary for an upscale style, you will surely find something that captures your vision.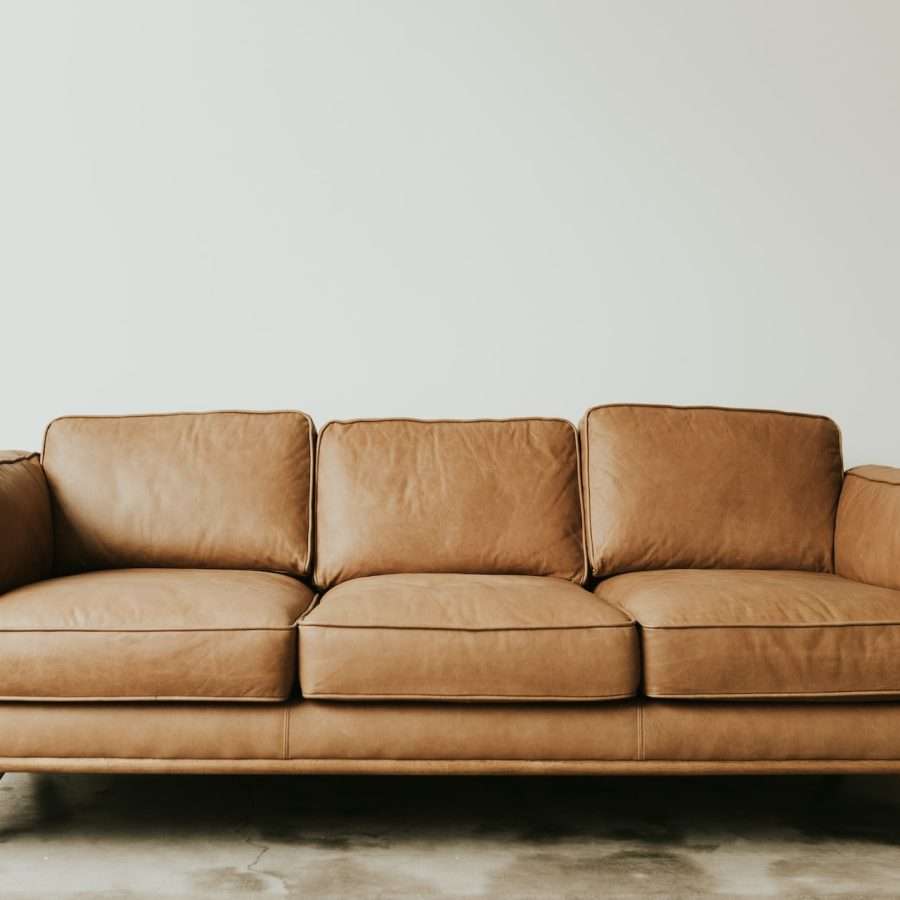 If you're looking for something more traditional and timeless, opt for one with classic roll arms or add texture with an upholstered piece with neutral or bold colours. Whether you prefer soft shapes or structured lines, finding the right design will bring harmony and personality to any living room.
1. Loveseat and Snuggler Sofas
These are ideal for smaller spaces or when you want to create a welcoming ambience. Loveseats and snuggler sofas provide ample seating for two people and come in various materials, including velvet, leather and performance fabrics. You can also get them with removable seat cushions and back cushions, depending on the type of sofa. When choosing one, it's important to consider the size of your room and the depth of the seats to guarantee comfort for your guests.
2. Knole Sofas
This type of sofa is perfect for those who love traditional pieces. It has a high back, ideal for sprawling out and hosting guests. Choose a Knole sofa with soft cushions made from natural materials and fabrics like velvet or wool for a more relaxed look. Additionally, you can select from various colours and patterns to create a stunning piece that stands out in the room.
3. Mid-Century Sofas
This style will add a hint of vintage charm to your living space. With its simple lines and low profile, the mid-century sofa is perfect for creating a relaxed atmosphere. Look for ones with tufted patterns and bold colours to add a modern edge to the room. Additionally, you can choose from various materials like velvet, leather and performance fabrics that are easy to clean and maintain.
4. Modular Sofas
These are perfect for those who love an eclectic look. Modular sofas can be arranged in various ways, and you can even choose different fabric swatches to create a unique piece of furniture. You can also select from different sizes and shapes, making it easy to add seating for your guests without sacrificing style.
5. Corner Sofas
Corner sofas are perfect for larger living spaces or filling a room's corner. With this type of sofa, you can easily create a comfortable seating area for your family and guests. Many come with removable seat cushions and reclining features, making it easy to find the perfect sofa. Additionally, you can pick from various materials and designs that match any decor scheme.
Exploring the Benefits of Each Style
When it comes to finding the right sofa, each style has many benefits. Traditional sofas have timeless designs that can be decorated with various accessories for a custom look. Mid-century and contemporary styles offer modern shapes and colours that bring life into any room. For smaller spaces, loveseats and snuggler sofas create an inviting atmosphere. Finally, modular and corner sofas provide ample seating for your guests without taking up too much space.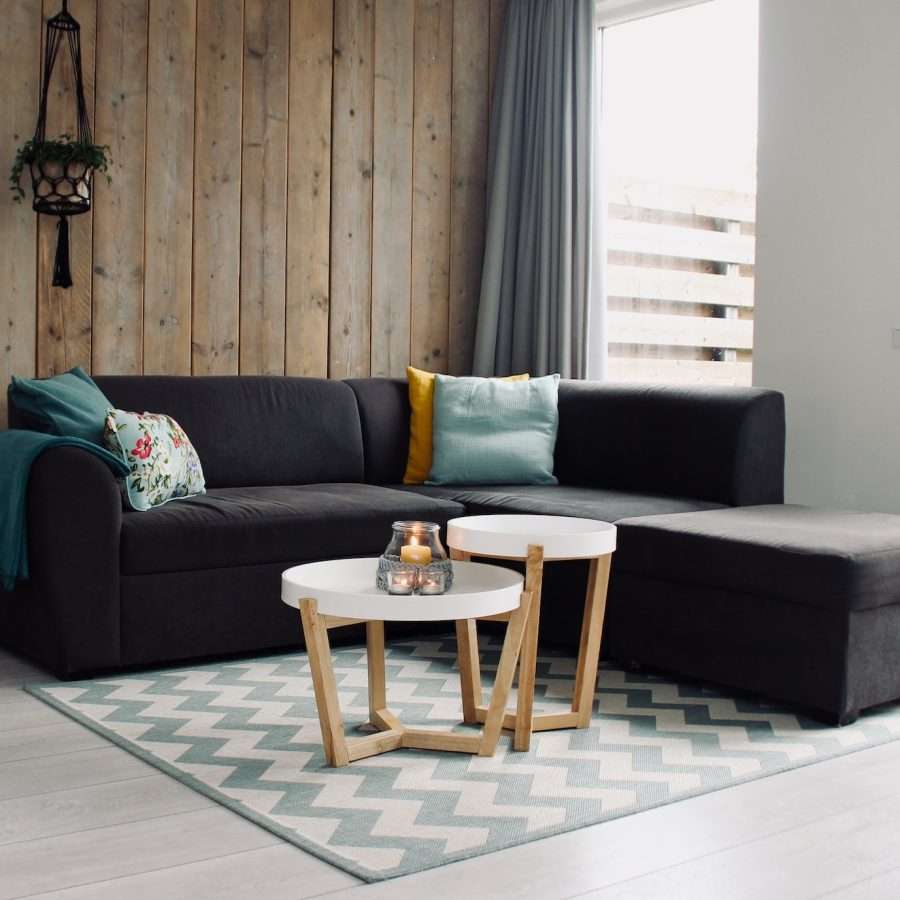 Look at the fabric and material choices, no matter which style you go with. Denser fabrics like velvet can resist marks and scratches better than lighter materials. Leather is also a great choice as it adds an air of sophistication and easy maintenance. Finally, performance fabrics are designed to withstand everyday wear and tear while still looking good.
Factors to Consider when Buying a Sofa
When it comes time to buy a sofa, there are many factors to consider before making a final decision. Comfort should be your top priority when selecting a new piece of furniture. Look for good quality upholstery and check the cushions for quality construction. Think about the size and shape; not only do you need to measure the area where your sofa will go, but you also want to consider the length that can accommodate the rest of your living space while bringing an inviting atmosphere.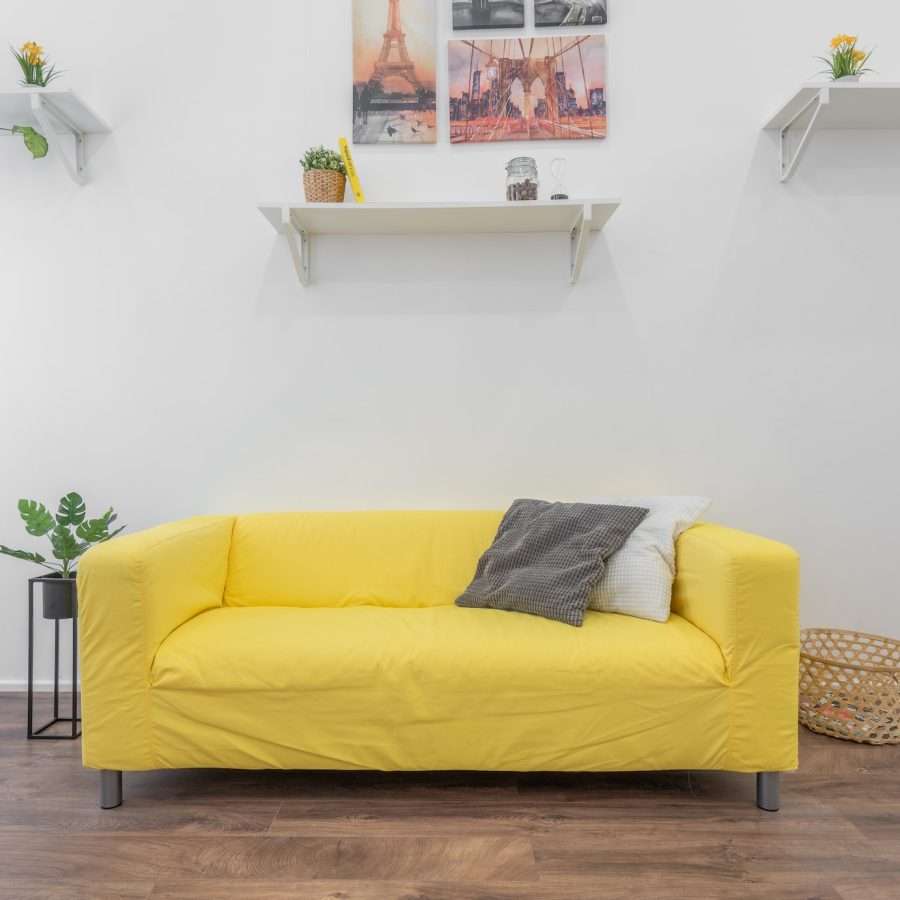 In terms of style, consider classic pieces that won't go out of fashion after just a few years. Last but not least, don't forget about warranty information and fabric care options when choosing your sofa – these will help protect your investment in the future.
Popular Models and Brand Variations
With many sofa models, styles and brand variations, deciding on the perfect couch for your home can seem daunting. When narrowing down the choices, it helps to consider models that are the most popular on the market. From tufted Chesterfields to oversized sectionals and modern Scandinavian designs, an array of classic and contemporary options is available. For those looking for something extra special, there are also custom sofas crafted with luxurious fabrics such as leather or velvet or unique features such as lounging space and built-in storage compartments.
As sofas come in various shapes and sizes, finding the right size for any room is also important when selecting a model and brand variation you will love. With careful consideration of style, size and budget requirements, you're bound to find a sofa that perfectly suits your lifestyle needs!
Comfort and Durability: Key Considerations
When shopping for a new sofa, you'll want to look for something that offers comfort and durability – two key considerations. Comfort is particularly important if you find yourself dozing off to sleep when you're watching TV on an evening! Look for furniture that cradles the body, with cushioned arms, deep seats and many layers of stuffing for extra comfort.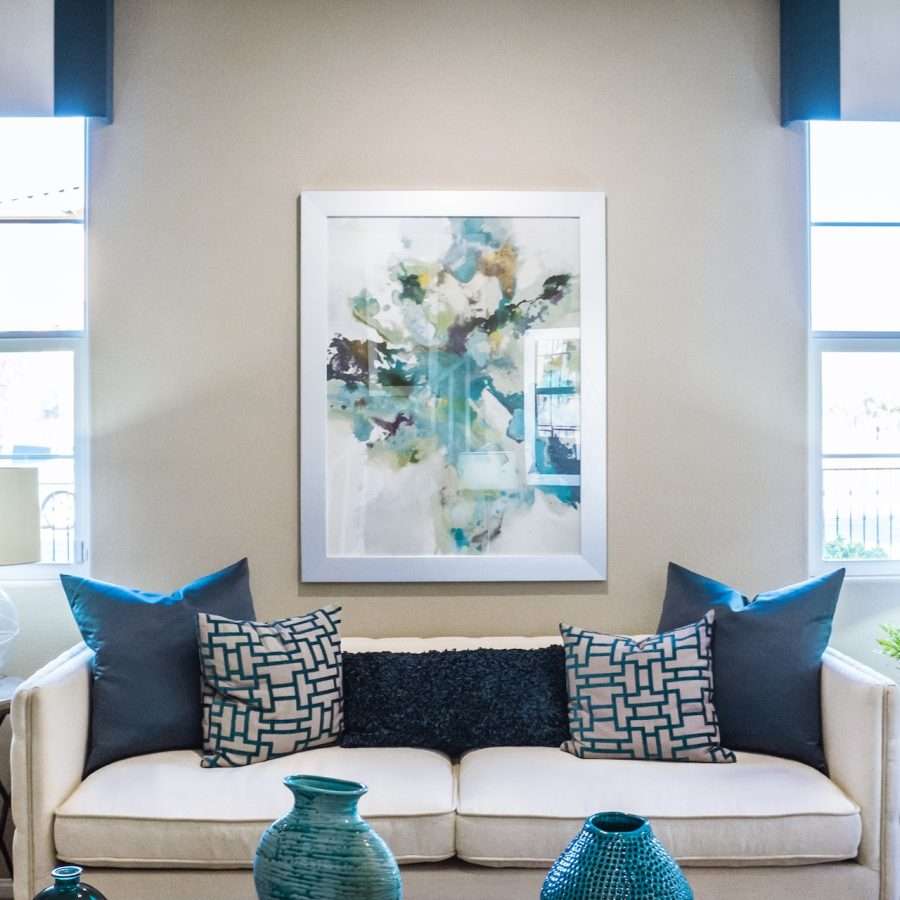 Durability should also be a priority, especially if you think your sofa will experience regular wear and tear or heavy use over the years. Consider frames made of strong materials, such as hardwood, along with heavier foams that can more easily withstand day-to-day use and don't flatten easily. Asking questions from store staff or researching online reviews can help you decide which sofas offer both comfort and long-term use.
Matching the Sofa to Your Home's Interior Decor
When picking a sofa, home decorators should consider dark and moody interior design elements to ensure their chosen furniture complements their living room space. Dark and moody colours, such as deep blues and dark greys, create an intimate and inviting atmosphere.
Additionally, dark and moody fabrics can add texture to the overall design, providing visual interest that uniquely anchors the room in cosiness. Taking the time to balance dark elements with lighter accents can result in a truly exquisite interior aesthetic. Whether you prefer dark mohair upholstery or deep velvet cushions, matching your sofa to your home's dark and moody interior decor will make all the difference in achieving the perfect look!
Trending Sofa Colours in 2023
Neutral Colours
Neutral colours like white, beige, grey, and black will always be popular choices for sofas. These colours can blend with any décor style, making them timeless pieces that will never go out of style. For those who want to make a bolder statement without going too far outside their comfort zone, shades of brown are increasingly popular this year. There's no wrong choice whether you opt for a rich dark brown or something lighter like tan or cream.
Bold Colors
For those looking for something with more flair, plenty of vibrant hues can still be considered trendy for 2023. Bright blues and greens are popular now and can give your living room an energetic feel. If you want something even bolder, consider oranges or yellows, as they can add fun vibes to your space while still being stylish. For those looking for something more daring, deep purples and reds may be just what you need.
Patterned Sofas
If solids aren't your thing, patterned sofas might be perfect! Geometric patterns are especially popular this year as they offer an eye-catching way to spruce up any room. Floral prints and stripes also make great options if you want something with an extra pop of colour or texture. No matter what style or pattern you choose, patterned sofas will draw attention from anyone visiting your home.
Mixing and Matching with Other Furniture Pieces
Depending on the size of your room, you may want to take a different approach when mixing and matching furniture pieces. If you have an expansive room, consider trying a larger corner sofa as the main piece, some vintage armchairs that angle towards the middle of the room, and a decorative ottoman or bench placed in the middle to create interest.
On the other hand, if your living space is more petite, try getting a smaller modular sofa with separate seat pads that can be arranged depending on your entertaining needs or rearranged whenever you need some variety. Finally, accessorize with occasional chairs and side tables to keep things looking interesting while still having functional seating solutions.
Maintenance Requirements of Different Sofa Styles
Sofa styles are not just about aesthetics; after all, people want their sofas to look great, but the maintenance requirement is an additional important factor when picking out furniture. In this regard, leather and faux leather sofas need more special attention as they require occasional cleaning and conditioning to stay in fine condition. Fabric sofas also have their own care requirements, such as vacuuming fabrics regularly, using upholstery-friendly cleansers for stains, and avoiding direct sunlight to avoid fabric fading.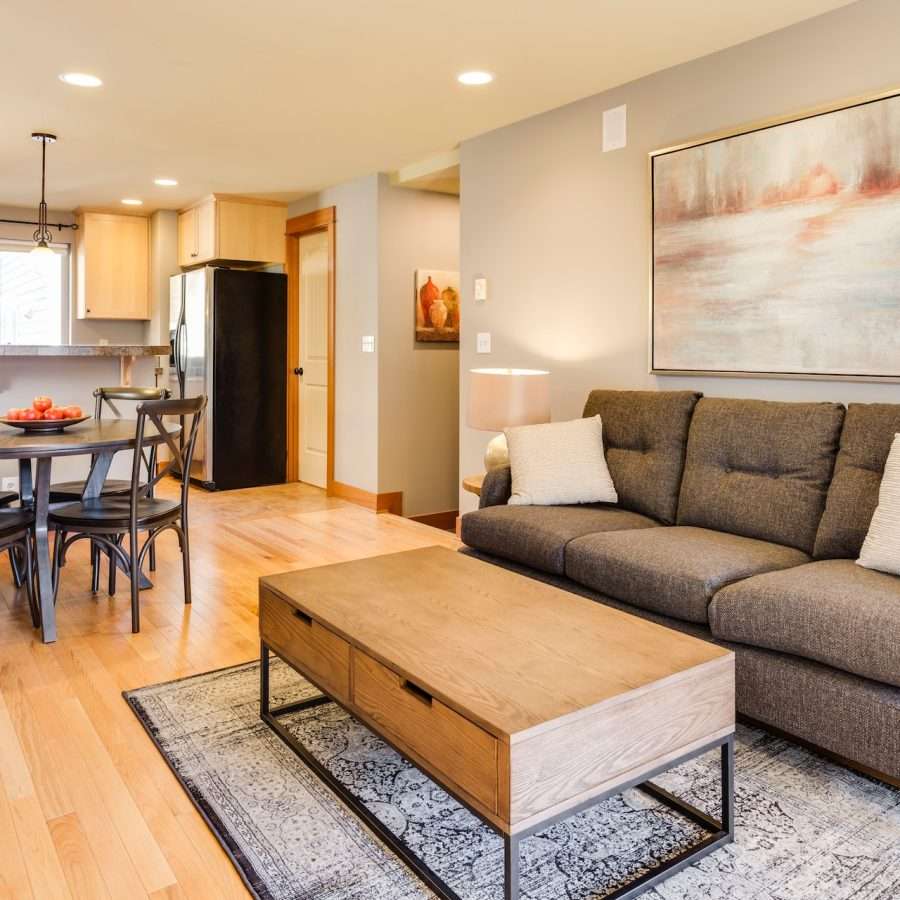 When it comes to reupholstering your sofa, both fabric and leather sofas will require the services of an experienced professional while the microfiber option is relatively easier to clean and maintain. These tips will help ensure that your beloved sofa lasts for many years and retains its beauty.
Distinguishing Upholstery Fabric Types
When browsing for a new sofa, the choice of upholstery fabric can make a huge difference in the piece's aesthetic and long-term durability. Different fabrics offer different features, from fire resistance to stain protection to abrasion resistance, so it is important to consider the various options carefully. Some popular fabrics for upholstered furniture are linen, microfiber, cotton blends, and vinyl.
Linen looks great in traditional or rustic settings, with plenty of give and softness, making it excellent for everyday use. Microfiber is an incredibly durable option that won't show wear easily but may not lend itself as much to more formal spaces. Cotton blends offer a blend of affordability and durability while allowing plenty of creative leeways in styling. Vinyl may be the best choice when the cost is a major concern, but it should be avoided if you want your sofa to last far into the future as it can become brittle-feeling over time.
No matter which type you choose, considering your budget and how you intend to use your new piece will help you make the right choice.
Selecting the Right Size, Shape and Colour Scheme for Your Room
Considering natural light is a vital part of selecting the right sofa for any room. It is important to consider how natural light affects the room to make an informed decision while choosing a sofa. When natural light shines directly on a lighter-coloured sofa, it may cause glare that could be annoying. Placing the sofa near natural light can make the space appear larger and give an airy feel to the area. Still, if too much natural light shines directly onto the furniture, it can be uncomfortable and burdensome.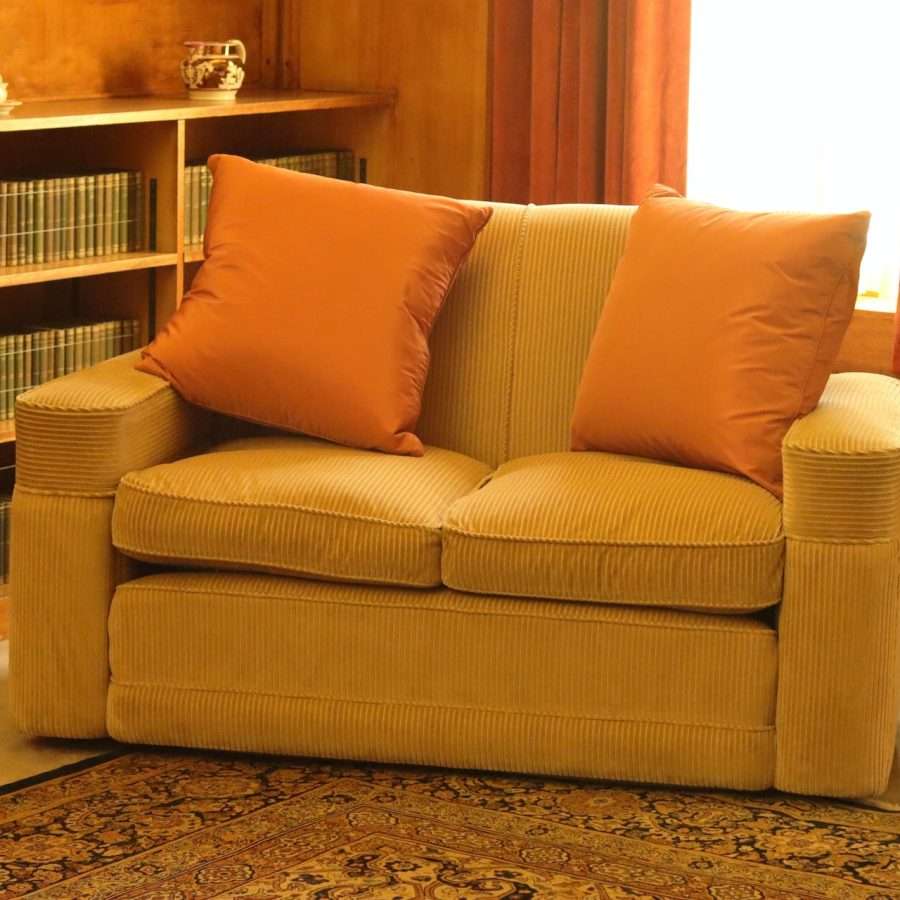 To add texture and depth, allow natural light to play off darker colours. The shape of your chosen sofa is also important; when measuring space, plan for functionality and traffic flow around the sofa so you don't feel cramped or crowded. Finally, carefully plan out colour options that reflect your style to tie everything together perfectly.
Different Standards of Craftsmanship
Antique Sofas
Regarding antique sofas, there are two main things to consider—the frame and the fabric. Antique sofas are typically made from solid hardwood, such as oak or mahogany. This type of wood is durable and will last longer than other materials. It's also important to inspect the joints and check if they are tightly fitted together without gaps or spaces between them. As for fabric, choose one that is strong yet soft and comfortable enough for daily use. Cotton velvet or linen blend fabrics work well on an antique sofa because they provide durability while still being stylish and comfortable.
Modern Sofas
Modern sofas come in all shapes and sizes, so knowing which one is right for your home can be difficult. When choosing a modern-style sofa, make sure you pay attention to the construction of the frame as well as its design elements. A good quality modern sofa should have a sturdy frame made from high-grade materials like steel or aluminium that can withstand heavy usage over time without showing signs of wear and tear.
Additionally, look for cushions filled with foam or down feathers that provide optimal support when sitting and relaxing on your couch after a long work day. Lastly, check out the available upholstery options; leather may not be ideal if you have pets or small children.
New Sofas
When shopping for a new sofa, it's important to inspect every inch before making your purchase—from the legs to the frame and every stitch in between! Look closely at how well each piece is put together; it should be seamless with no visible gaps between parts like screws or bolts that could cause damage over time.
Additionally, look out for high-quality fabrics such as microfiber suede, which provides strength and comfort while remaining resistant to spills and stains – perfect if you have kids or pets! Lastly, ask about warranty options to protect you if anything goes wrong with your new investment.
Conclusion
When shopping for the perfect sofa, there are several things to consider. From upholstery fabric choices to size and shape, from colour scheme to craftsmanship standards, these considerations can help you find the right piece that will last many years and enhance your living space. With an eye on quality materials and thoughtful design plans, you can rest assured that your new sofa will highlight any living space. So, when it comes time to find the perfect sofa for your home, keep these things in mind, and you'll be sure to make a wise choice.